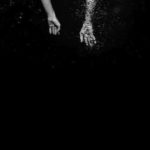 Já está disponível em todas as plataformas digitais Lovely Little Lonely, sexto álbum de estúdio do The Maine.
Formado no Arizona, em 2007, por John O'Callaghan, Pat Kirch, Jared Monaco, Garrett Nickelsen e Kennedy Brock, a banda já foi classificada como pop, alternativo, rock, emo, e todos os estilos no meio. Agora o The Maine continua a desafiar estereótipos em seu novo trabalho.
Coeso, o álbum flui como a perfeita evolução natural de seu último disco, "American Candy". O novo trabalho desafia as barreiras do rock com faixas como "Do You Remember", enquanto a "Black Butterflies & Deja Vu" usa um vocal suave. E "Bad Behavior" fica na cabeça de um jeito pop de verdade, se recusando a sair.
O The Maine passará a maior parte do ano na estrada, passando pelo Brasil em Julho. Confira as datas:
15/07 – Tropical Butantã – São Paulo
16/07 – Bar da Montanha – Limeira
18/07 – Teatro CIEE – Porto Alegre
19/07 – Local a confirmar – Curitiba
21/07 – Arena Futebol Clube – Brasília
22/07 – Teatro Bradesco – Belo Horizonte
23/07 – Circo Voador – Rio de Janeiro